What Do You Need to Know?
No matter if you are a seasoned cruiser or have never stepped foot on a ship before, here are a few things to read up on before the conference. Have a question that isn't here? Contact us!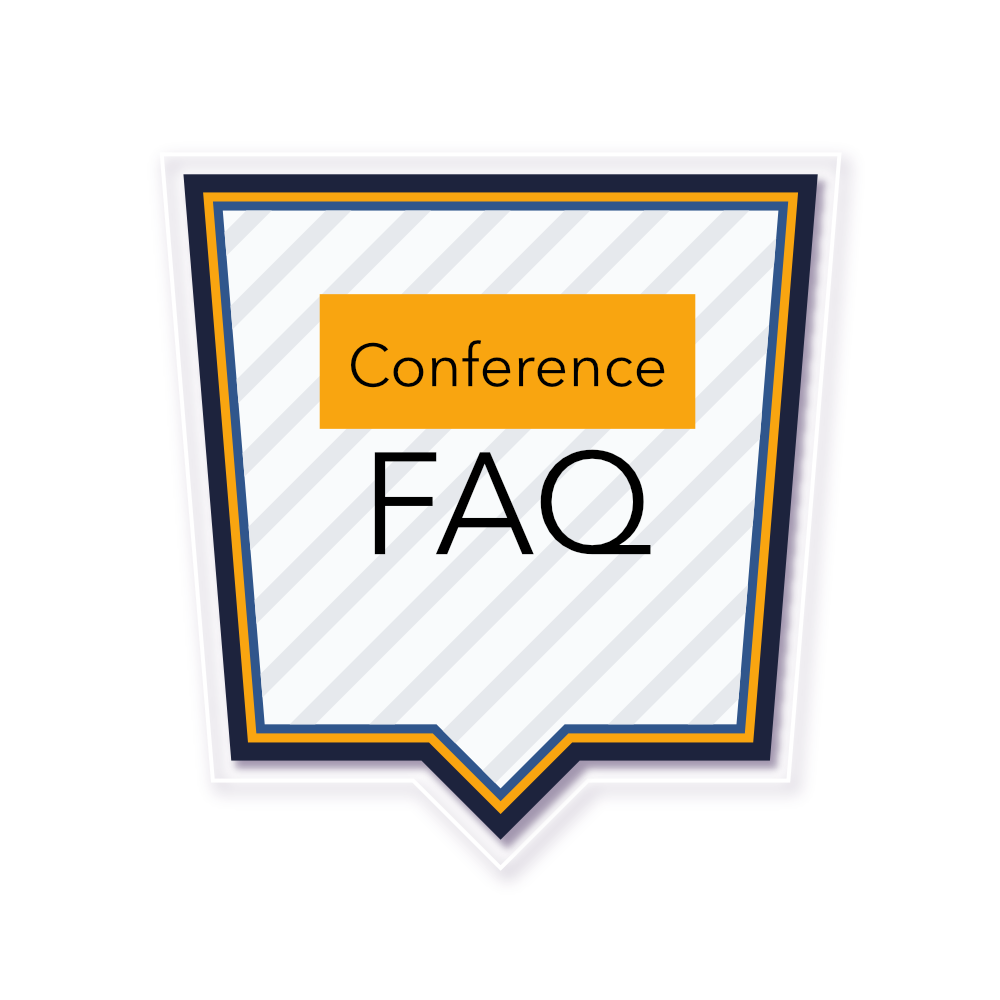 What is Included?
Your ticket fee covers all stateroom charges, taxes, gratuities and port fees. If you need a deeper dive (pun intended!) into what the cruise ticket includes, you can visit the Carnival Cruse FAQ here. Yes, food is included!
Conference attendees will gain access to the educational portion of the conference, including all materials and takeaways. Guest travelers have the run of the ship as well as some fun activities especially planned for them (kids and adults alike) while you are in class building your business.
What is Not Included?
While we have tried to make this conference as all-inclusive as possible, you will still need to take care of a few items outside of your ticket price.
Transportation to/from the Tampa Florida cruise terminal
Any lodgings before/after the conference
Any gift shop or spa visits on the ship
Any excursions not included with the conference
Any non-included food or beverages such as up-charge restaurants, soft drinks, specialty coffee/energy drinks, and of course, alcohol.
WiFi or Cheers/Bubbles (alcohol/non-alcohol drinks), or Pixel (photo) Packages
Documents & Policies
Ah, paperwork. No trip out of the country is complete without a good handful of required documents! In addition, Carnival Cruise Lines has policies in place to make your experience more pleasant.
How Do I Contact The Conference Team?
Refund and Transfers
If for any reason you need to transfer or cancel your conference tickets, it MUST be done prior to November 20, 2019. There is a strict policy and deadline from the cruise line that we cannot override. Please contact us immediately in either situation.
Cancellation
A cancellation of tickets on or before November 20, 2019 will be refunded in full with the exception of any processing fees we are charged via our merchant account. If after cancellation, there is only a single person remaining in a room, the Solo Traveler upcharge will need to apply.
Transfer
A transfer of tickets can take place anytime on or before November 20, 2019 with no additional fees. Once names and cabins are assigned by Carnival Cruise Lines, it is extremely difficult and costly to switch out names. You will to collect payment for the new attendee.
Will I get Continuing Educations Credits?
This conference is not offering Continuing Educations Credits. Why? State and national organizations do a fantastic job of offering CEC courses and honestly we would rather leave that heavy-hitting to them. We have found over the years that getting CECs approved for business-growth classes is virtually impossible, even though there is a high demand and need for this type of specialized education in the industry.
Part of why the Magic on the High Seas conference came about was a clear gap in customized, actionable, and results-oriented business strategy and growth education for the public adjusting industry. Because our team has a combined 50+ years working with public adjusters – including access to some of the top professionals in the industry – we thought it was time to put together a training conference. The entire public adjusting industry does better when we work more efficiently, act more ethically, produce more profits and help more people. We sincerely wish to contribute to that.
Will This Conference Help My Public Adjusting Company?
Do I Need to Use ClaimWizard to Attend?
No, but we strongly believe that the ClaimWizard tool helps you run a better public adjusting business. The business information you will learn during the Magic on the High Seas Conference has been created and curated around the most up to date best practices not only for public adjusters, but successful small businesses and owners. You will learn how to build workflows and better manage your time – even if you don't use ClaimWizard. ClaimWizard just makes those tasks work much easier and smoother.
What's a MasterClass?
These are classes uniquely designed by the ClaimWizard Founders & Team to help you use ClaimWizard based on your company ecosystem and size. We don't believe training should be "one size fits all."
Public adjusters (working alone or with other public adjusters) that do not have support/office staff have very different needs than public adjusting companies with adjusting teams and departmental office staff.
Public adjusting companies that are stable in their size and service offerings have very different goals than those that are on a crazy-fast growth path.
Public adjusting companies that are just starting out (or starting over from a complimentary industry such as construction or carrier adjusting) have much different challenges that legacy public adjusting companies (those that are currently being run by third- or fourth-generation ownership.)
No matter how you came to public adjusting or where you are headed, the Magic on the High Seas Conference will help you design that path and give you a good shove in the right direction!
What is does it mean to work IN vs ON my business?
Working IN and ON your business are two sides of the same coin and are equally important.
Working IN your business means working on the things that produce the specific services your company sells. Things such as:
Preparing Proof of Loss sheets
Scheduling appointments with clients
Running estimates
Generating paperwork
Tracking deadlines
Training staff
Working ON your business includes all the things you need to do in order to strengthen and grow the business entity such as:
Marketing and advertising
Hiring staff
Business networking, education, and association participation
Planning for the future
Can I Bring My Staff?
YES! (We are!) While it may not be necessary to bring every member of your staff, those that are in management or executive positions will benefit. Basically, anyone that has a role in your company that helps set the direction and operation of your public adjusting company will find tremendous benefit in attending.
Will the Conference Take the Entire Ship?
Good heavens, no! We are purposefully restricting the conference attendee numbers so that we can keep training personalized and actionable.
Will This Conference Help Me Become a Better Public Adjuster?
Yes and no. The Magic on the High Seas Conference is not focused at all on the actual art/science/business of public adjusting – only the business built around that service. If you need Continuing Education Credits or public adjusting-specific training, we suggest contacting your state and national public insurance adjuster association.
What is a Magic MasterMind?
Mastermind groups offer a combination of brainstorming, education, peer accountability and support in a group setting to sharpen your business and personal skills. A mastermind group helps you and your mastermind group members achieve success. Members challenge each other to set strong goals, and more importantly, to accomplish them.
The Magic MasterMind is all of the above concept and more. Because our team has been working with public adjusting businesses (and many other types of businesses from global corporate to mom-and-pop) over the past 25+ years, we bring a lot of tried-and-true knowledge to the table.
We see what works for public adjusting companies in Miami and what does not work for public adjusting companies in New Jersey.
We see public adjusting companies struggle to sign claims even when they sit in the bullseye of a catastrophic event and we see public adjusting companies have so much business they turn away under-seven-digit losses during 'blue sky weather.' 
What's the difference? How does one thrive and one barely survive? That is what a Magic MasterMind is for. The kickoff for the MasterMind takes place on the ship and continues – structured and virtual – on land if you choose to participate. (That ongoing perk is part of the conference ticket cost.)
I'm an Attorney / Non-Public Adjusting Company, Can I Attend?
Yes… but… just know that 100% of the training is centered around growing a public adjusting business. The workshops may not directly apply to your law firm (or restoration company or dry out franchise…)
If you are only looking to solicit public adjusters, then this isn't the right conference for you. Conference attendees should all be willing to actively participate in the workshops to grow their business. If that does sound like you, welcome aboard!
Why a Cruise?
Cruising is fun and self-contained! In addition to including your room fee, all meals and activities are taken care of. Our organizers have run many conferences before, and the headache of room blocks, buffet head-count, coffee station surcharges, room setup and breakdown fees, and AV costs is exhausting. We would rather concentrate our focus on designing and hosting the very best educational public adjusting sessions we can.
While we intend on making the Magic on the High Seas an annual event, there is a strong chance we will also offer a 'land-based' option as well (nothing on the books quite yet though.)
Will I Get Sea Sick?
"Sea sickness" isn't that common and is very easily remedied with a wristband or patch behind the ear. If you are nervous about that, let us know and our team will send you our fav remedies.
Is the Ship Nice?
YES! While the Magic Team hasn't been on this specific ship (Carnival Paradise), we have been on several other Carnival ships including the sister/twin ship (Carnival Elation.) Quite honestly, it's not the most upscale ship on the ocean – and the ticket price reflects that. Carnival Paradise was just 'dry-docked' (stripped to the hull and 100% refurbished) in March 2018, which essentially makes it a brand new ship! Gone are the bright garish clashing carpets / walls / mirrors of Carnival past, and in its place a sophisticated, well designed "floating hotel" has emerged!
Can I Bring My Family?
YES! (We are!) If your family is not attending the Conference, be sure to book them as a Guest. Infants must be at least six (6) months of age at embarkation to sail, and children two (2) years of age and under cruise for free. Children over two (2) years old need a guest ticket.
There are plenty of things for your family to do during the day while you are attending the Conference. If Carnival is known for anything, it's for the abundant on-ship activities. There is a free kids area/club, pools, slides, deck parties, spa demonstrations, adult retreat areas, art galleries, watch and jewelry shopping, cocktail mixing classes, karaoke, a full gym, kitchen tours… and so-very-much-more. If sitting around the pool and taking a nap is a priority – that's an option, too! The Magic Team is also planning some fun activities just for guest in our group.
Can I Make Calls and/or Get Online?
Yes… but it's not nearly as easy as it is on land. Carnival has three levels of WiFi plans (we recommend the middle / top tiers) although service can be spotty certain times of the day.
For cell service, be sure to read Carnival's Cell Phone Usage suggestions before making any plans. If you phone can handle WiFi calling, that works fairly well based on our personal experience. VPNs will NOT work. ClaimWizard will 😉
Being tied to our phones and email is crucial in any small business owners world. If possible, have a land-based assistant handle what they can and 'pick up' your calls a few times a day.